Are You Looking For A Bay Area Concrete Contractor?
---
Do you need a pricing quote and an expert opinion on a concrete project on your property?

Are you shopping around looking at reliable Bay Area concrete contractors with a rock-solid reputation?

Thinking about adding a decorative and curb appealing concrete design to your home?

Are you thinking about adding a retaining wall, concrete patio, walkway, or porch to your property?

Need a commercial concrete contractor to build all aspects of footings and the slab of your new construction?

Are you looking for a Bay Area pool builder?
Friendly & Easy To Work With
Concrete can seem complicated. With digging up the ground, setting up forms, laying down the sand, and finally pouring the concrete. You want a contractor that will explain every step of the process. We strive to be that concrete contractor that is friendly & easy to work with.
Customers Satisfaction In Our First Priority
We want to be the Bay Area concrete contractors that customers trust with great quality work. We always put our customers first with every project. We are always honest and upfront with costs. We put down only the best quality concrete and every project we take part in we treat it as if we were working on our own property.
We Use The Best Materials For The Best Work
Just like a great cook only uses the best ingredients, a good concrete contractor uses only the best building materials. From the sub-base sand foundations of a slab, the highest-graded rebar, & the highest quality concrete, we take no shortcuts or short-change any project we do. Only high-quality materials for us.
SDW Construction
Bay Area Concrete Contractor Can Do It All
---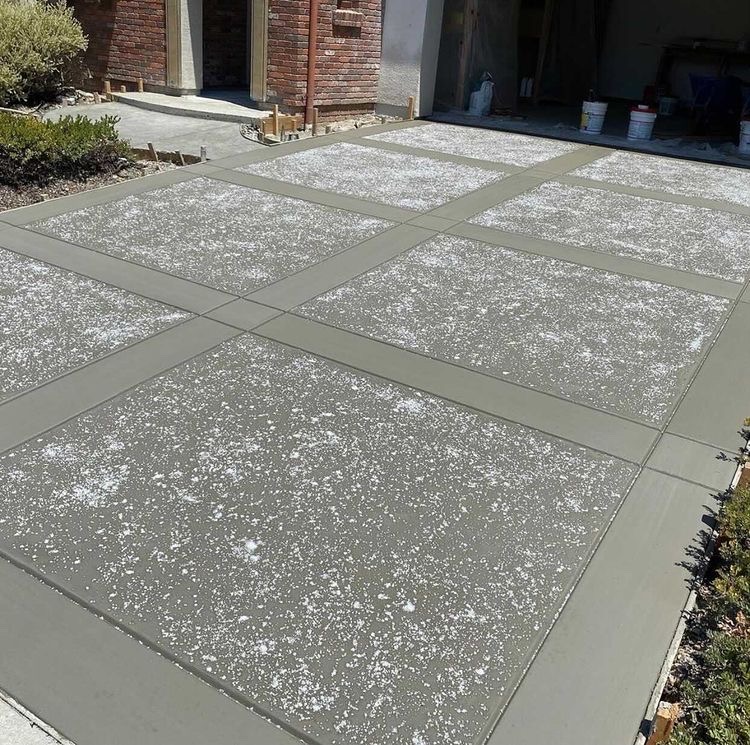 Concrete Driveway Installation
We install concrete driveways in all of the bay area. We tear out old asphalt and concrete driveways to replace them with new concrete. We also install decorative and stamped concrete driveways for added curb appeal. Whether you need a basic 20X25 foot driveway or a long winding 300-foot long driveway. We do it all.
---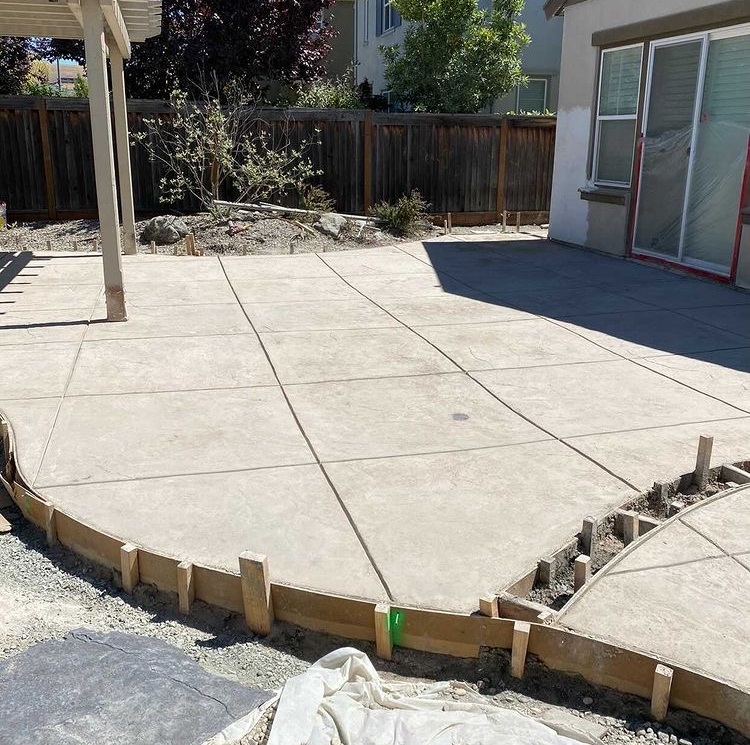 Concrete Patios Bay Area
Nothing beats the look of adding a beautifully designed concrete patio to your home. They are low maintenance, increase curb appeal, and last a lifetime. Enjoy gatherings with family and friends or just hang out and enjoy some of the best weather around here in the Bay area.
---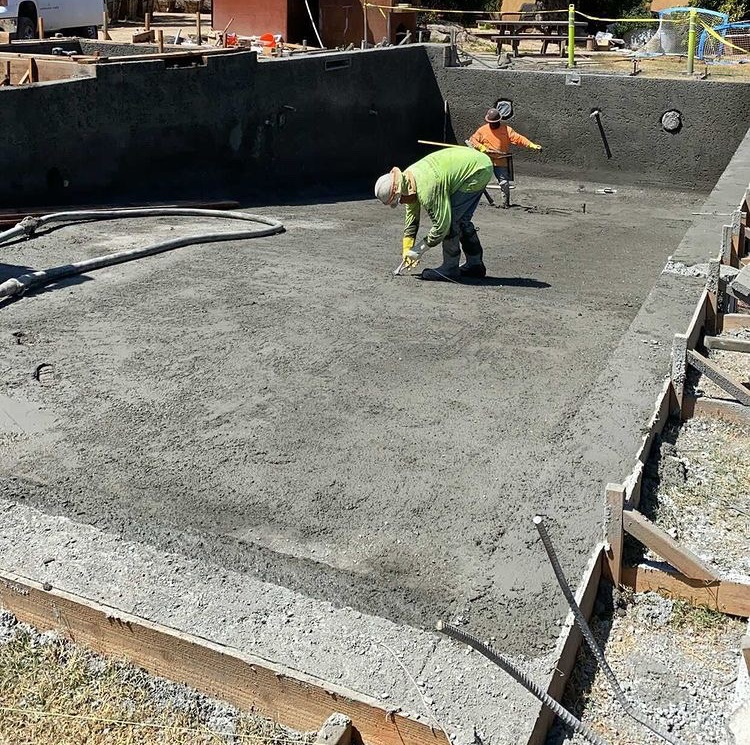 Shotcrete
We here at SDW Construction specialize in shotcrete construction. We have all of the equipment, the crew, the concrete pump, and the expertise to build anything with shotcrete. We specialize in using our shotcrete service in building pools but can be used for things like walls, decorative designs, and even caves.
---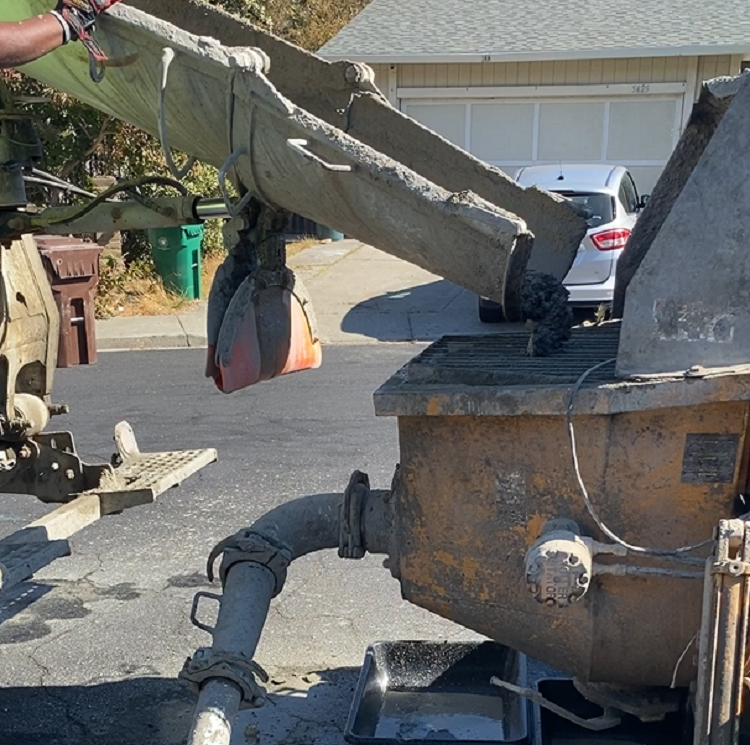 Concrete Pumping Service
To go along with our shotcrete service and equipment, we also use our equipment for concrete pumping. We use a B50 Reed concrete pump that can pump out up to 50 yards of concrete per hour. Along with several hundred feet of hose, we have all of the equipment to reach the most difficult place to pour concrete.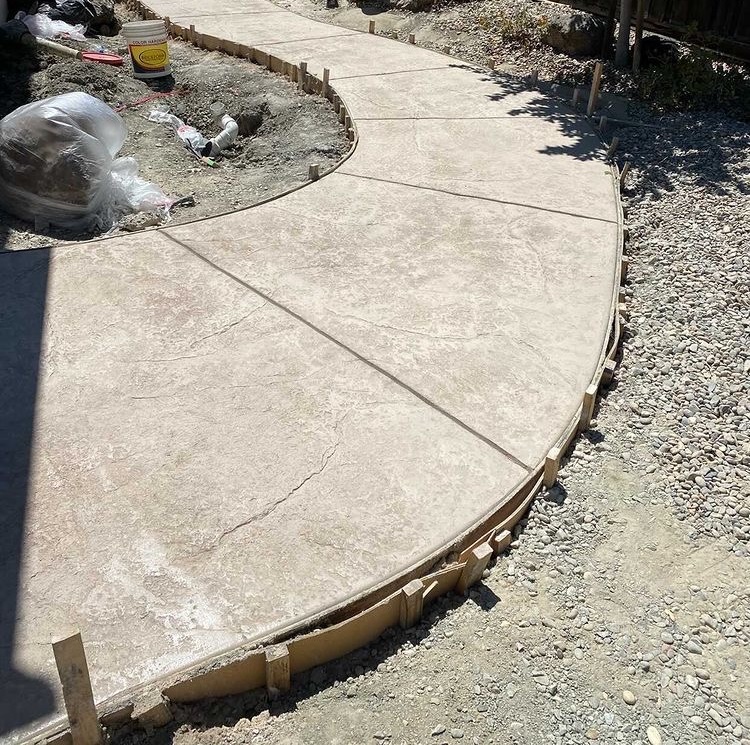 Concrete Walkways
The great thing about concrete is that it is incredibly versatile. It can be used to make just about anything. Concrete walkways and sidewalks are something SDW construction specializes in. We can design them into any shapes, colors, lengths, and widths. We can build them in any location too.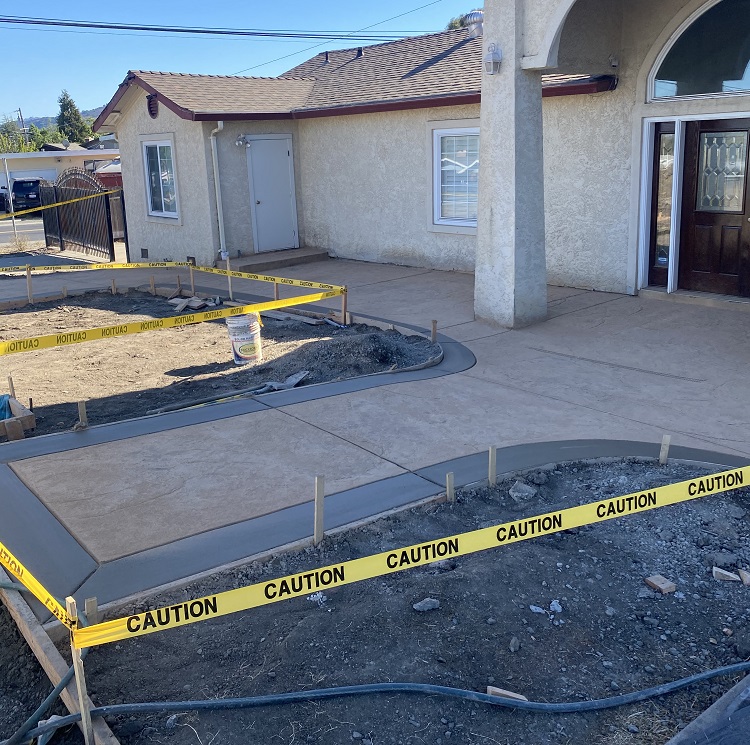 Decorative Stamped Concrete
We here at SDW Construction also specialize in decorative concrete work. We build some of the most beautiful stamped concrete work around the Bay Area. Stamped concrete and colored concrete can make any project really stand out. With decorative designs and expert installation, we can make any patio, walkway, driveway, and walls look amazing.
What Makes Us Different From Other Bay Area Concrete Contractors?
SDW Construction is a licensed and insured concrete contractor in the Bay Area that builds any concrete project with only the finest materials and craftsmanship. We have been pouring concrete for over 20 years and have built a solid reputation and great reviews with our commitment to putting our customers first. Are you looking for a concrete contractor to give you an estimate and a free quote on a driveway, patio, walkway, decorative concrete, retaining wall, or swimming pool? Get in contact with us today by phone or email today to talk to our super friendly crew to answer any questions you have.
Here Are The Steps That You Can Expect When Contacting Us...
Step 1
Call us or fill out our simple email form. We will set up a time & day to head to have one of our professional & friendly estimator out to estimate your project.
Step 2
Our estimator will show up & answer all of your questions about your project. They will give you an estimate on the cost of your concrete project.
Step 3
If you like everything you see and approve of the quote, we will schedule out the project for a day and time that will work best for your schedule.
What our customers are saying about our concrete services...
---
Allie I.
I'm so excited that our home is no longer the ugliest house on the block. We are so thankful and grateful to Richard Cabrera and Sammy for all their hard work and dedication in bringing my vision to life. A few more major elements in the backyard and it will soon be a dream to use. Thank you to all of your crew!
Cindi R.
I would recommend SDW Construction for any home improvement job or building job you need built or and any other project. His employees were great and his employs did everything I asked and I'm a very picky person!
Tim M.
The ongoing Pandemic has forced us, Catahoula Coffee, to think out of the box...Outdoor seating! SDW finished our patio concrete just in time for CA's Lockdown Part Deux! Everything looks great and Sam added a curb to make a flower box to help beautify the space. Can't wait to finally utilize patio!
A Free Concrete Project Estimate
Fill out the quick form below to to schedule a no-pressure, no-obligation appointment
with our friendly Bay Area concrete contractors today.
Need to contact us right away? Call Us: (510) 426-1854
or simply fill out the below.
If you need a concrete driveway, walkway, retaining wall, decorative concrete, shotcrete service, contact us today and see why we are the concrete contractors Bay Area residents have come to trust for all of their concrete needs.