Bay Area Concrete Patio Contractor
---
If you have been thinking about adding a patio to your home our property and are currently typing in "concrete patio contractor near me" online then you have come to the right place. We here at SDW construction are professional and experienced concrete patio contractors here in the Bay Area. We install all sizes, shapes, colors types of concrete patios onto any property and location.
---
Are you looking to add a patio for family events & get togethers?
Are you looking at different options in adding a colored & stamped concrete patio?
Thinking about increasing the value of your property and inproving it's curb appeal?
Are you looking for an experienced concrete contractor to give you an honest quote on your concrete project?
Are you shopping around to see what it will cost to get a new concrete patio installed on your home?
Have you been doing some research to see what are the steps that are taken in adding a new patio?
Bay Area Concrete Patio Installation
We are your
Bay Area contractor
that is easy to work with. We always listen to our customers and always do our absolute best to turn their vision into reality. Because of the versatility of concrete and all of the amazing, we can pretty much install just about anything. We have been installing patios of all types, shapes, & sizes for over 20 years in the Bay Area. There are so many options and here below are just some of them...
---
Stamped Concrete Patios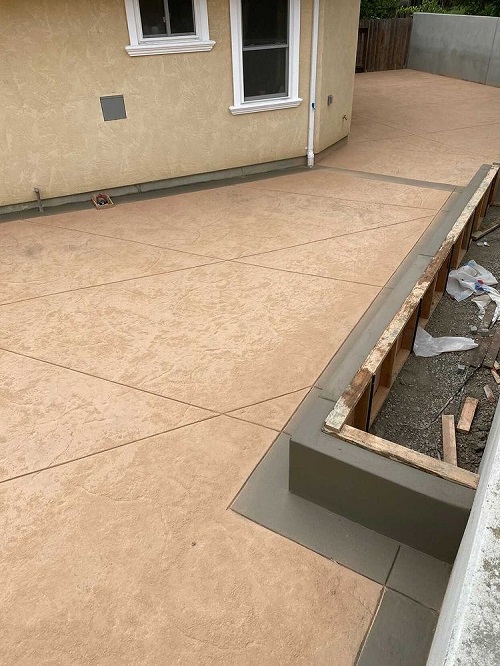 Large Patios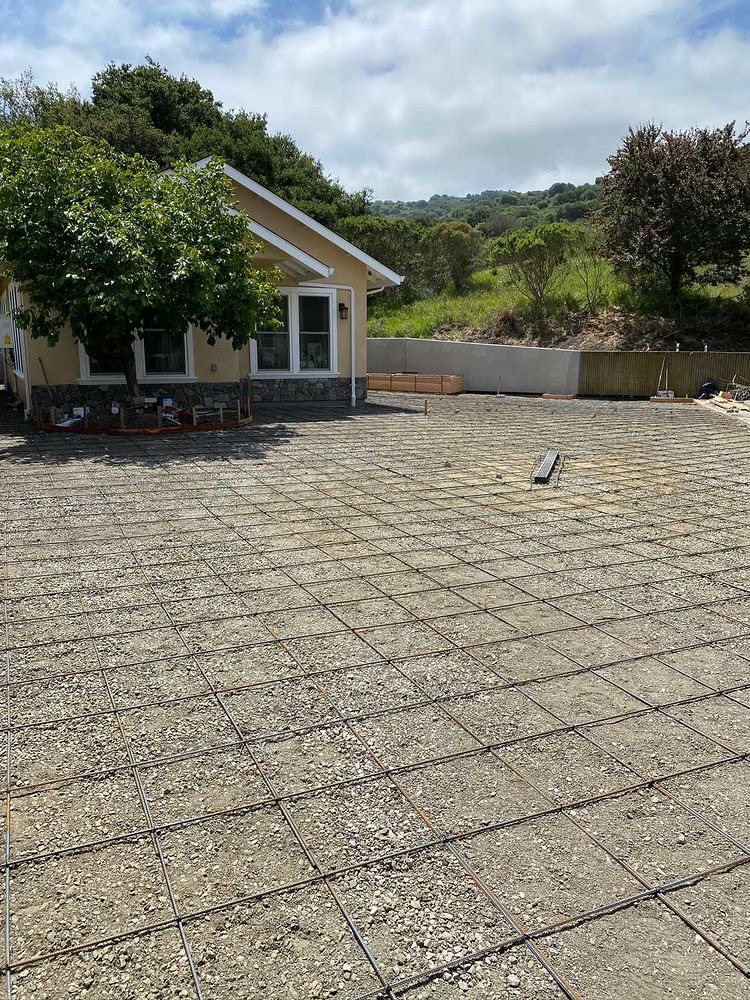 Decorative Concrete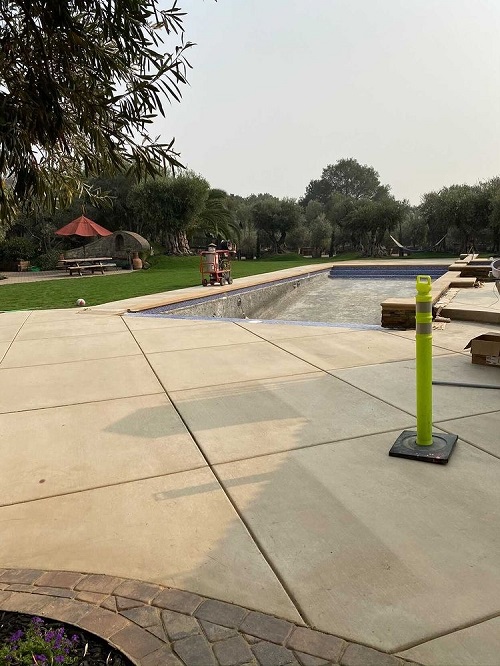 Broom Finished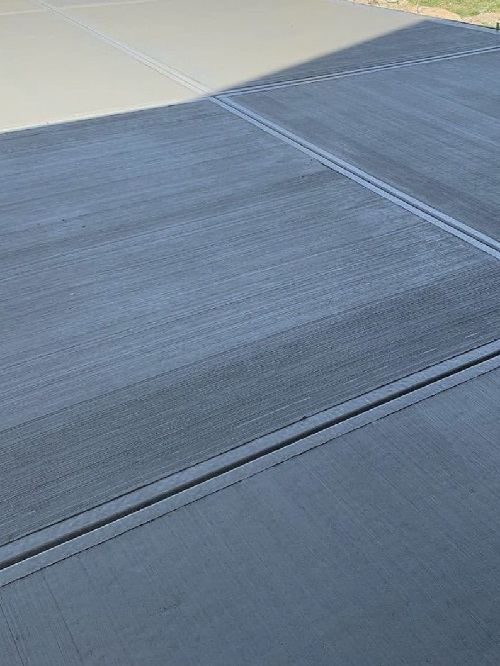 Colored Concrete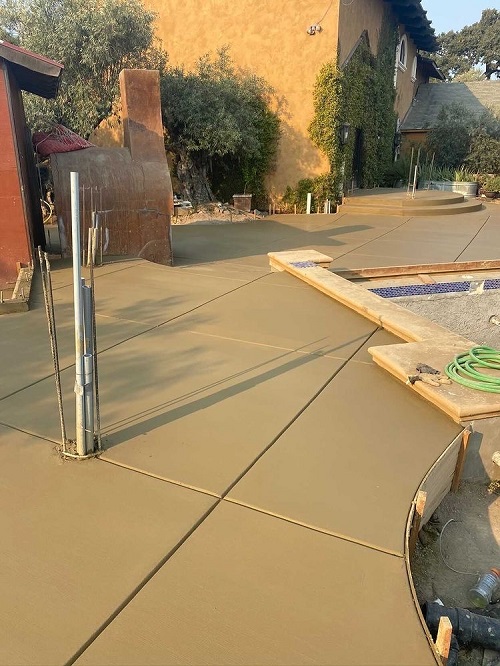 Concrete Walkways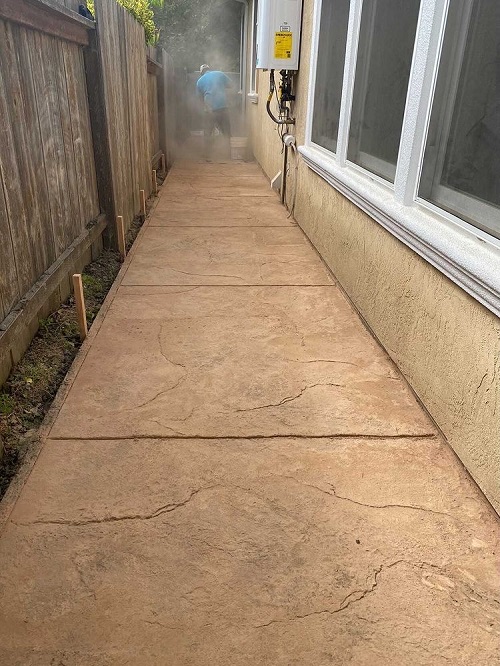 ---
Why Hire Our Concrete Patio Installation?
We absolutely know that you have options and choices when it comes to hiring out a contractor here in the Bay Area. We understand that there are many to choose from. This is why we have spent the last 20 years building up a solid reputation for being a premier concrete contractor in the Bay Area. Here are just some of the reasons you should give us a call today at
(510) 426-1854
for a FREE quote on a patio.
---
We Build Your Vision

We understand that you have a vision in mind on what you want to your concrete patio to look like. We make sure to listen attentively to you want & bring it into concrete form.

We Show You The Steps

We explain to you every step of the process that we take in installing your concrete patio. From the surface prep work, the materials we'll use, how will finish it, & an accurate timeline of project completion.
We Are Affordable

We will never be the cheapest contractor around but we at the same time we are extremely competitive. We make it affordable for our customers with the best quality work around.

Only The Best Materials

We will never shortcut our work with inferior materials. We use the best surface preparation, rebar, & highest quality concrete supplier in the Bay Area. Our concrete patios are designed to last a lifetime.
---
Installing a large project like a concrete patio can be quite overwhelming. We here at SDW construction understand that is a large investment. We are here to serve you and answer any questions that you might have when it comes to installing one on your property.
We will walk you through it all and make it nice and easy for you. We will show you different options you can choose from and this includes the very many different concrete finishing options available to you.
We do all of this while at the same time always remembering that it is your vision that we keep in mind when installing your patio. We do our best to bring that vision into reality. Give us a call today at (510) 426-1854 or fill out our email form and we will be happy to sit down with you and give you a FREE no-obligation quote on your project.